consultation and trainings with Rev. Dr. Michelle Walsh, PhD, LICSW
Like poetry and metaphor, images often convey more than the spoken word alone.
Sand tray is a specialized therapeutic technique that Michelle has found also is useful for spiritual direction, guidance, and consultation, as well as for organizational and collective social justice visioning. Drawing upon a wide variety of images and using a tray of sand, you can play at constructing a new world vision for yourself. Through play, you can touch upon the depths of your personal experiences, grieve losses or changes, work with fears and anxieties or rewarding possibilities, and imagine or discover new paths forward. Sometimes in your play with images, unexpected insights will come about as well. You are in control as a builder of worlds and possibilities....
Sand tray also is an embodied therapeutic and spiritual technique, utilizing our sense of touch, sight, sound, and smell. Sand can come in different colors, water can be added as desired, and fire as well through candles. As a technique, it has also been found to be extremely valuable in helping those who have experienced trauma.

Sand tray is powerful equally for adults as well as children and adolescents in the spiritual context. Single or a small series of sessions are available for those who would like to try this technique in coordination with their existing therapy or as part of my spiritual coaching or professional direction. Group spiritual visioning workshops also can be booked at a site of your choosing, and Michelle also trains students and professionals in this technique for their own practices.
In particular, Michelle finds this technique to be an excellent complement for the work of clients with Internal Family Systems (IFS) therapists. Through this technique, you can explore your parts or aspects of Self in concrete though metaphoric form, in essence "scuplting" your Self in your world by externalizing your parts for witness and connection. Michelle has come to call this IFS practice in particular "Self-World Sand Tray Play" - and it is possible to engage this technique without a tray of sand and virtually. Michelle works with this technique as part of her spiritual coaching and facilitation tools, and she also can partner with your IFS therapist for consultation with this type of spiritual depth work. Collective visioning for social justice work, ministry, and organizations also is possible using this tool.
Sacred Play Workshop Testimonials
Michelle offered a Sacred Play workshop at a retreat I attended. The technique is very personal. It allows the participant to go on their own, unique journey of exploration and discovery. The realizations and healing that I experienced after participating in the process were quite powerful!
Ellen Meyers, workshop participant
I've participated in Sacred Play Explorations twice at Ferry Beach i n Maine. Michelle has a vast number of tiny figures to choose from - like the ones in the picture above and many more. You choose them one by one and place them in relation to each other. A journey unfolds and a story reveals itself. It is like a waking dream! It is a truly healing process.
Alice Wood, workshop participant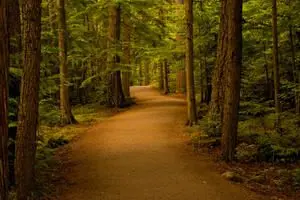 Working with Michelle using sandplay, helped me see a dimension of myself that I had no access to prior to our workshop together. I am a talker by nature, and I always thought I could figure out me by processing through conversation. Michelle is an incredibly gifted clinician who brings her knowledge, spiritual guidance, and intuition in the room, helping to make the invisible, visible. Creating the sandplay and the mandala, I saw me, in full color, what I was burying, what was important. This work gave me direction and a sense of self that I am very grateful for. I highly recommend Michelle, she is truly remarkable.
Rachel Yee, LMHC, workshop participant

See also this article on Sandtray Therapy .
Photo below of a piece of artwork by
IFS therapist Jill Stanzler-Katz