Testimonials for the Reverend Dr. Clyde Grubbs
(to his skills as a spiritual director and as a mentor
as well as his skills as a consultant for ARAOMC
and governance institutional and cultural transformation)
"I have been blessed to have The Rev. Clyde Grubbs as my Mentor since 2011. He guided me through my ordination process as well as during the process of obtaining my doctoral degree. As an indigenous Latina minister, it has been vital to have a spiritual counselor with a world view that is inclusive, reaffirming of diverse spiritual practices, and rooted in reverence for Mother Earth. Rev. Grubbs has illuminated my path with his compassion and commitment to Human Rights. I am grateful for his wisdom and generosity of spirit."
The Reverend Maria Christina Vlassidis, UU Clergy Colleague
Testimonials to the Reverend Dr. Michelle Walsh, LICSW
(To her clinical background as a now retired therapist
and to her pastoral and s ocial justice commitments as a minister)
"I have known Ms. Michelle Walsh for more than fifteen years as a clinical supervisor and colleague. Ms. Walsh is a highly culturally sensitive and culturally competent practitioner. She has extremely well developed clinical skills as a result of her more than twenty years of experience as both a clinical supervisor and practitioner, but specifically she has a well-developed sensitivity and commitment to issues of social justice and inequality. Ms. Walsh uniquely combines her clinical skills with spirituality, bringing a perspective to trauma treatment that is unique and addresses a whole body healing of trauma, providing her clients with a deeper sense of themselves and deeper sense of how to effectively respond to trauma reactivity. I feel truly blessed to have been supervised by Ms. Walsh. She is a caring, empathetic individual who touches the lives of her supervisees, patients, and colleagues through bringing awareness of the impact of racism, discrimination, and the capacity for social change to the treatment process."
Dr. Brian J. Rachmaciej, Ed.D.
Psychologist

"I have known Michelle Walsh for over 10 years. Her combination of clinical and spiritual training and experience, complemented by her intelligence and compassion, make her a very special therapist. I highly recommend her. "
Barbara Tosti, M.Ed.
Licensed Mental Health Counselor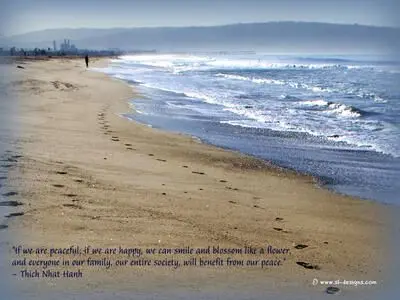 I know Michelle as an experienced and multifaceted therapist who brings a broad clinical wisdom and a deep listening presence to her clients' every situation. Her empathic presence most assuredly provides her clients with a relational safety, allowing trust and openness in the therapeutic engagement. With her additional training in pastoral care and her attention to the sacred, Michelle brings especial understanding and compassion in offering therapeutic guidance for loss and grief issues. And for anyone seeking to explore personal inner work toward developing his or her full potential, Michelle offers the expressive modality of sand tray and image play for deep exploration of one's journey."
Judith Kneen, LICSW

"I have been blessed to call Michelle my friend and colleague for ten years. I consider her a great source of wisdom in both my personal and professional life. Michelle has a healing presence and a profound understanding of the relationship between soul and psyche. Her vast amount of experience treating victims of trauma and her work as a spiritual leader, with deep sensitivity for all faith traditions, gives her unique insight into the spiritual and psycho-social needs of her clients. As a pastor, I would be thrilled to refer my parishioners or my colleagues to Michelle knowing they would receive exceptional care."
The Reverend Katherine Mitchell
,
United Methodist Church Parish Minister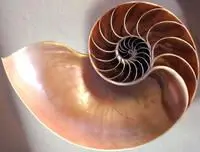 " I have had the privilege and joy of working for over 7 years with Michelle, first as her ministerial internship supervisor then as her colleague at a Unitarian Universalist (UU) congregation where I served as Senior Minister for 25 years until my recent retirement. Rev. Walsh brings to her pastoral ministry compassion and empathy with a depth of experience in working with families, especially children, to heal psychologically and spiritually from the trauma of violence, including when the death of a family member has come by violence. Her healing ministry connects with her advocacy and witness for cultural awareness, social justice, and community wholeness. Rev. Walsh is imaginatively creative in her community ministry and individual counseling, often using various modes of expressive art to facilitate insight and healing. She cares deeply for each of the people and for the communities she works with and has a remarkable ability to connect with people in all walks of life with sensitivity and authenticity."
The Reverend Sheldon W. Bennett, Ph.D.
UU Parish Minister Emeritus